DIGITAL SERVICES
Digital MailRoom
Services
Benefits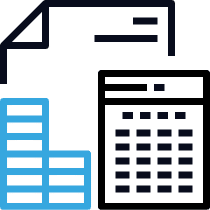 Reduce Operational Costs
Eliminate costs of manual document indexing, archiving, retrieving, as well as misfiling and backlog maintenance and preservation. Better manage your operations by eliminating the costs of manual indexing, archiving and retrievals. Also reduce the risk of mis-filing with backlog maintenance and preservation.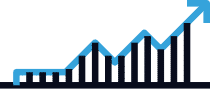 Drive Higher Productivity
The automatic capture and upload remove the need for the administrative human factor, reflect accurate data immediately, and accelerate well-informed decision making with the seamless real-time data sharing and enhanced search ability. With automative capturing and uploading, the need for human administration is reduced, resulting in real time data sharing and enhanced search abilities feeding into management decision making abilities.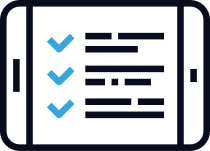 Comply with Regulations
With electronic capturing, automated record classification, indexing, routing and real-time data monitoring, the digital mailroom helps you comply with record security, confidentiality as well as lifecycle management regulations
01
The Process
PLAN
We gather data, prepare the documents for the scanning process. Make plan to determine the amount of pages, the formats, instructions for indexing, classifying and levelling then get your approval. In the planning phase, the data is gathered and prepared for the scanning process. This includes the number of pages, necessary formats, instructions for indexing, classifying and levelling.
02
The Process
DIGITIZE
Starting scanning your daily transactions, using predefined automated processes to convert them into electronic formats, and accordingly have a fully complied and paperless organization. Get a fully compliant and paperless organization when your daily transactions are scanned and converted into electronic formats, in accordance with a predefined automated process.
03
The Process
UPLOAD
By handling multi-channel input, and once integrated into your processes and systems, easily upload all digital documents to the right platform. Easily upload all your digital documents to the correct platforms when your records are integrated into your own processes and systems.
04
The Process
RETRIEVE
Maximize your business efficiencies, improve customer responsiveness and speed up your decisions making when you access your authorized digital documents.
interested in
ENTERPRISE CONTENT MANAGEMENT SOLUTIONS
Let's talk