PHYSICAL SERVICES
Records Storage
Services
Benefits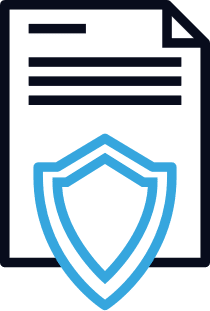 Shield Records against Damage and Intrusion
Our storage facilities adhere to international safety measures, including: fire detection and distinguishing systems, gas suppression systems, intrusion detection systems, card access, CCTV recording and monitoring as well as security guards.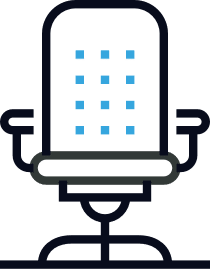 Free UP Office Space
As you transfer your records to our storage facility, you save you the space, time, and effort records maintenance and disposal consumes. Save valuable time, effort and space when you transfer your records and documents to our storage facilities.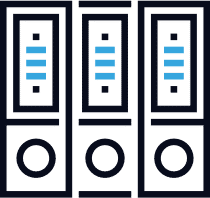 Organize Records for Peace of Mind
To facilitate records management, retrieval, and disposition, we categorize records (permanent, temporary) sort them into folders and cartons; label them anonymously for confidentiality; and barcode them for identification and traceability. Trust our team to expertly categorize and pack your documents. We will label and barcode for identification and traceabilit
01
The Process
Study
To use our offsite storage, we study, analyze,evaluate and plan what technique that fit your needs. A full analysis and evaluation is done to best suit your individual needs.
02
The Process
Pick-up
We guarantee dorr-to-dorr pickup, using our fleet to transport your vital data by specialist team. Our fleet of vehicles and specialist team provide a guaranteed door-to-door pickup of your vital documents and data.
03
The Process
Store
We provide convenient secure offsite storage, where your critical data will be sorted, archived, indexed and easily organized in order to prevent any damage or loss.
04
The Process
Retrieve
We provide quick and accurate retrieval and delivery upon request as well as providing a secure online access Create employee authority matrix (retrieve/request) using secure online access. By creating employee authorization levels on our secure online access system, you can request and retrieve your documents and records quickly and accurately.
interested in
ENTERPRISE CONTENT MANAGEMENT SOLUTIONS
Let's talk