PHYSICAL SERVICES
Data Vault
Services
Benefits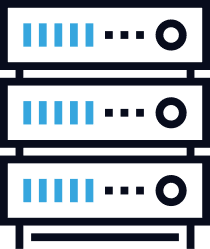 Preserve your Tapes in Perfect Conditions
Our fortified, air-conditioned, and humidity-controlled data vault has the highest security and surveillance measures, ensuring your backup tapes are protected against damage or loss caused by natural disasters, fire, human intrusion, theft, deliberate subversion and more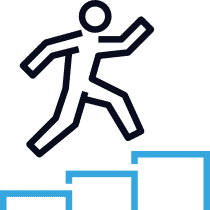 Guarantee Business Continuity
A storage that is both offline and offsite protects your productivity after an emergency, as it counter balances the threats disasters pose. If push comes to shove, you can rely on our immediate, secure, and professional media retrieval service, that guarantees the success of your disaster recovery and gets your business back on track immediately.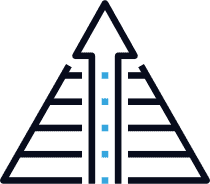 Achieve Compliance
Our offsite storage and remote management processes ensure that our clients achieve optimal compliance with the uninterrupted data availability, immediate/planned retrieval options, confidential backup storage, and authorized access.
01
The Process
SCHEDULE
Upon your internal backup plan methodology, we develop a schedule (daily, weekly or monthly) to identify the process of collection and delivery of your tapes.
02
The Process
PICK-UP
Our Eta Vault provides a comprehensive solution of transporting, storing, managing and retrieving your backup tapes from your site to our secure offsite vault.
03
The Process
STORE
Highly protected offsite vault with extra fire-rated construction, electronic locks, temperature and humidity controller, camera system, 24 hour alarms and smoke detection that protects your data from any unpredictable events.
04
The Process
RETRIEVE
Based on security matrix and authorizations, we facilitate quick, accurate and easy retrieval.
interested in
ENTERPRISE CONTENT MANAGEMENT SOLUTIONS
Let's talk